Revolutionize Surveillance with HIKVISION DS-7608NXI-I2/8P/S 8-Channel AcuSense 4K NVR
Introduction: Experience the pinnacle of intelligent surveillance with the HIKVISION DS-7608NXI-I2/8P/S 8-Channel AcuSense 4K NVR. This cutting-edge solution combines advanced video formats, deep learning algorithms, and facial recognition capabilities to deliver unrivaled security and analytics. As a key partner of HIKVISION, HIKD proudly presents this groundbreaking NVR, reinforcing our status as a trusted distributor in the industry.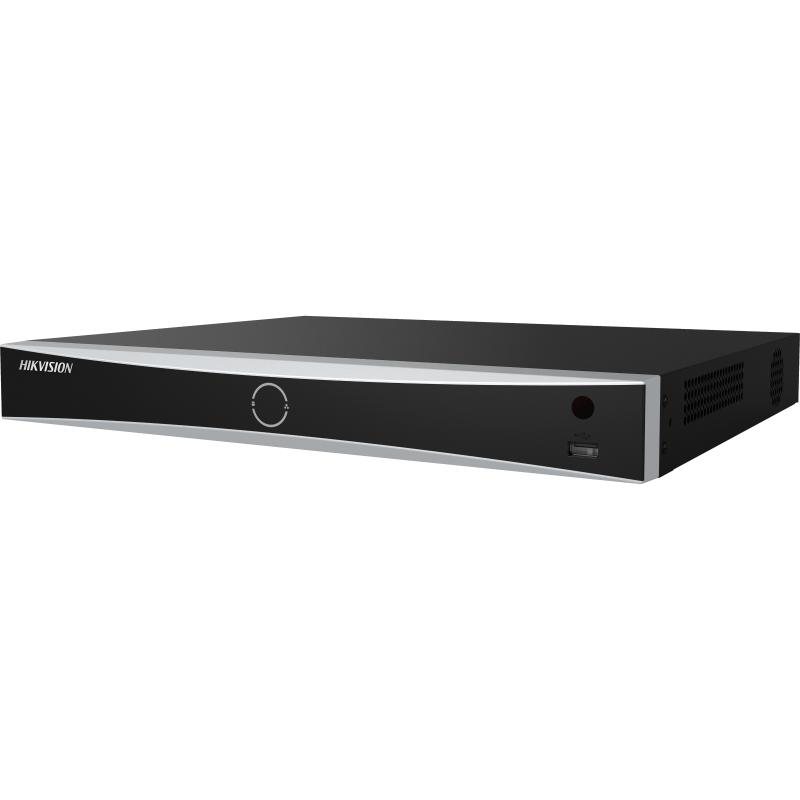 Unleash Intelligent Analytics: Harness the power of deep learning algorithms with the DS-7608NXI-I2/8P/S NVR. Its intelligent analytics capabilities enable advanced video analysis, allowing you to detect and respond to potential threats proactively. With up to 4-channel perimeter protection, your premises will be safeguarded with precision and accuracy.
Advanced Facial Recognition: Recognize faces with remarkable accuracy using the DS-7608NXI-I2/8P/S NVR. Benefit from up to 4-channel facial recognition for video streams and up to 8-channel facial recognition for face pictures. Whether it's for access control, tracking individuals, or enhancing investigations, this NVR takes facial recognition to new heights.
Seamless Video Management: With up to 8 IP camera inputs and a decoding capability of up to 32 channels at 1080p, the DS-7608NXI-I2/8P/S NVR provides comprehensive video management for medium-sized installations. Capture every detail in stunning 4K resolution while seamlessly managing multiple camera feeds.
Enhanced Compression and Storage: The HIKVISION DS-7608NXI-I2/8P/S NVR supports H.265+/H.265/H.264+/H.264 video formats, maximizing storage efficiency without compromising image quality. Benefit from reduced bandwidth consumption and extended recording time, ensuring optimal utilization of your storage resources.
HIKD: Your Strategic Partner: As an esteemed partner of HIKVISION, HIKD plays a crucial role in bringing you innovative solutions like the DS-7608NXI-I2/8P/S NVR. We are dedicated to providing exceptional products and services that meet your surveillance needs. By partnering with HIKD, you gain access to HIKVISION's state-of-the-art technology, backed by our commitment to customer satisfaction.
Conclusion: Elevate your surveillance capabilities with the HIKVISION DS-7608NXI-I2/8P/S 8-Channel AcuSense 4K NVR. With its advanced video formats, intelligent analytics, facial recognition capabilities, and seamless video management, it sets a new standard in security solutions. HIKD, as a trusted partner, offers you the opportunity to harness the power of HIKVISION's cutting-edge technology and transform your surveillance infrastructure. Discover more about our partnership and explore the full range of HIKVISION products on our official website at https://www.hikdistribution.com. Trust in HIKD to deliver excellence and empower your security operations with the DS-7608NXI-I2/8P/S NVR.
About Author